Main content starts here, tab to start navigating
Reservations
Welcome to Plataforma's Reservation System.
For parties up to 12 people, please use the link below.
For parties larger than 12 people, please use the link below or call our reservation department at (212) 245-0545 or send an email to reservations@plataformanyc.com.
* If you do not see our email in your inbox, please check your spam folder.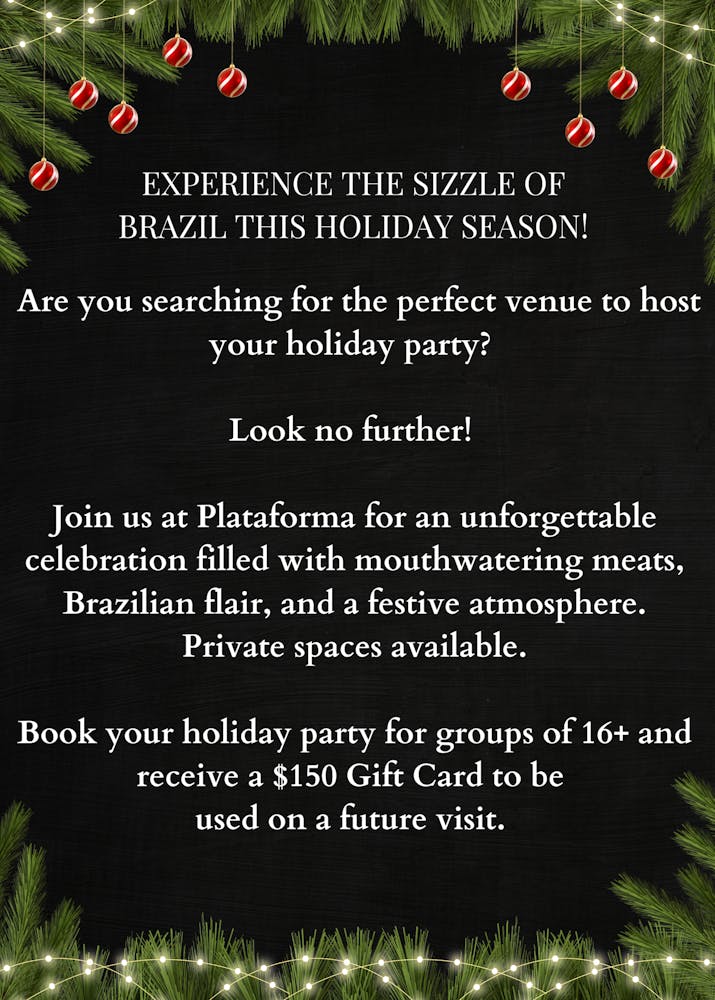 * Terms and conditions apply:
- Valid for holiday parties held between December 1st and December 23rd.
- Must book a party/event by October 31st.
- Please mention the promotion during booking.
- Gift cards cannot be used on major holidays: Valentine's Day, Easter, Mother's Day, Father's Day, Christmas Day, New Year's day.